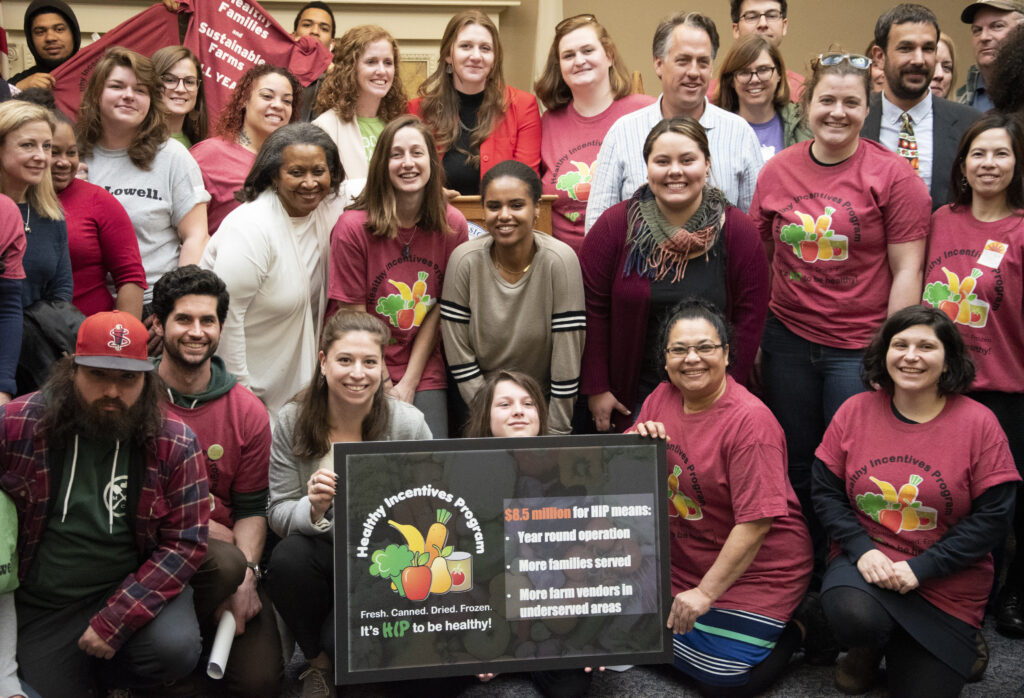 The Collaborative works to build the capacity of local food system stakeholders to engage in state level policy to build a more sustainable, equitable, and resilient food system. Advocacy describes a broad range of activities; from sending an email or signing on to a group letter, to learning how to speak with legislators and meeting with them at the State House. Collaborative staff are available to craft customized policy advocacy trainings for staff or boards of community groups, nonprofit organizations, farmers, farmers' markets, and other food system stakeholders.
Some examples of what a training could include are :
Making advocacy work for your organization.
Identifying an issue that could be addressed through policy.
Understanding the state budget and why it's important.
Understanding the state legislative process.
Building relationships with legislators.
Working with state and local advocacy groups.
…and more!
Please email Winton or Rebecca to set up an advocacy training.
To learn more about our policy and advocacy priorities and resources, click here and subscribe to the Collaborative's newsletter here!
---