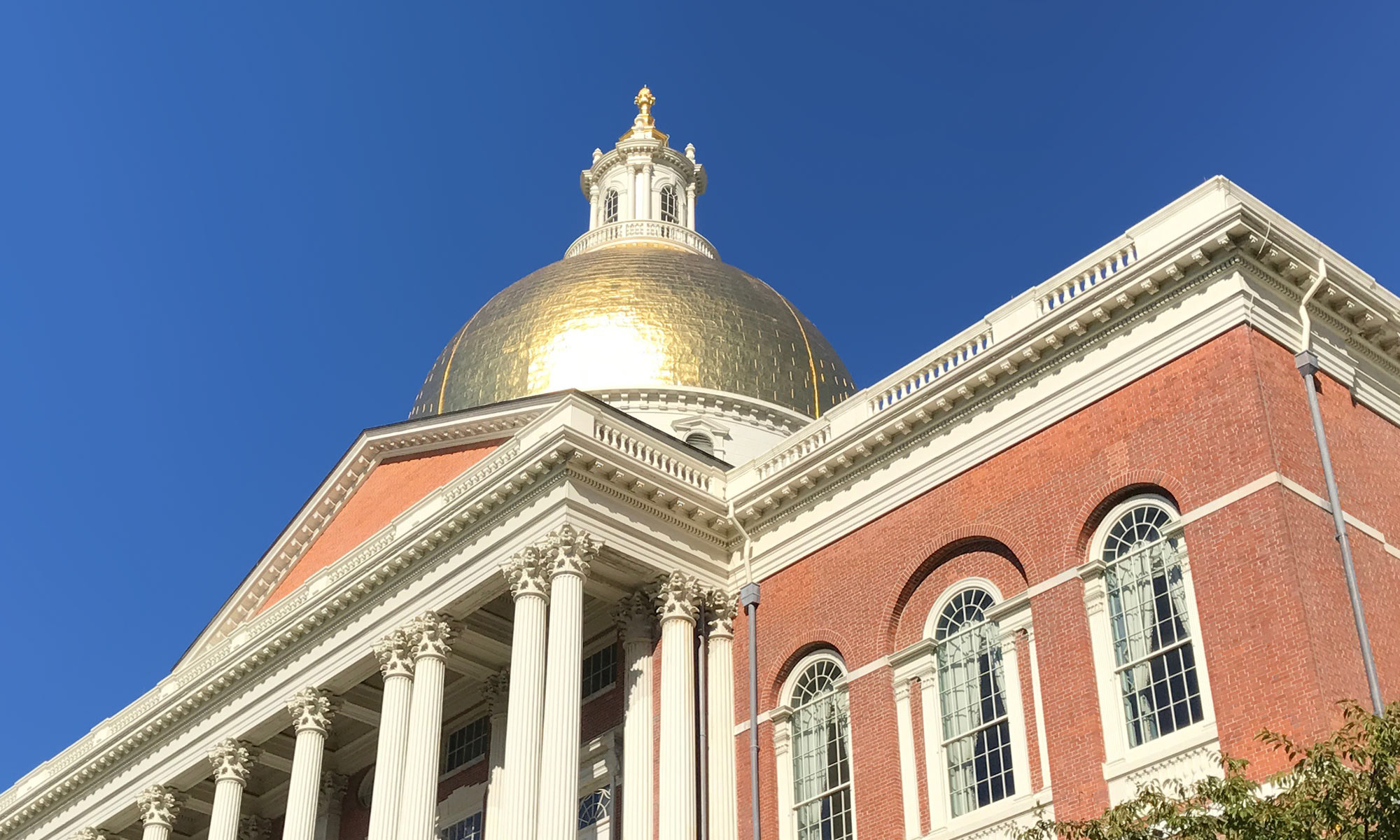 The Senate Committee on Ways and Means introduced its budget proposal on May 10. There were many proposed investments that reflect advocacy on the part of food system stakeholders, including support for Buy Local organizations and MEFAP, and a commitment to continue funding HIP program growth. The chart below reflects these proposals and others, and stakeholders and advocates should let legislators know that we appreciate their support for these items.
More than 1,100 amendments have been proposed for consideration this week, and the Collaborative urges stakeholders to contact their local senators by Friday, May 20 to ask them to cosponsor and support four of them that are priorities for the local food system, amendments #67, 34, 418, and 87: 
Amendment #67: UMass Extension. UMass Extension has provided essential educational and technical assistance to farmers and other natural resource professionals since 1911. Their funding and staff levels have dropped by nearly 2/3 in recent years, despite the growing number of farms and the urgent need for their services to help meet the state's food security and climate change resilience goals. This $620,570 request from Senators Comerford, Gobi, Lesser, Rausch, and Velis would provide resources for four new staff positions, focused on issues such as soil health, urban agriculture, pollinators, and addressing invasive pests while reducing the use of pesticides.
Amendment #34: Food Policy Councils. Massachusetts is home to more than 20 local food policy councils. These networks of community-based stakeholders and businesses were critical in ensuring that their communities had access to food during the pandemic, and were successful in doing so thanks to years of collaboration, resource and information sharing, and building local commitment to sustainable and equitable food systems. These councils are largely volunteer-led and have very small budgets, if any at all. This $250,000 request from Senator Lovely would establish a grant program to support these organizations.
Amendment #418: Healthy Incentives 12 Month Program. The Healthy Incentives Program has provided more than $34 million in fresh, healthy, local food to more than 115,000 low-income households over the past five years, while helping to sustain hundreds of Massachusetts farms. The program can only be effective if it is available at all times, and previous years' budgets have had language reflecting that the program should function year-round. This no-cost amendment from Senator Gobi aligns the language in this year's budget with that from previous years, saying that HIP shall operate as a "year-round, 12-month program."
Amendment #87: Food Security Infrastructure Grants. This program was launched in 2020 as a way to provide needed resources for capital infrastructure for farms, fisheries, schools, food pantries, and other food chain enterprises. More than $300 million in requests have submitted in the first two rounds, far outpacing the $51 million that was available and has since been committed. This amendment from Senator Rausch would provide $30,000,000 for another round of FSIG, targeting these resources to where the first rounds of applicants identified the greatest need.
Totaling just .06% of the total proposed budget, these five amendments would represent a tremendous boost to our food security, our local economy, our climate resilience, and the growth of a sustainable, equitable food system. We urge representatives to cosponsor and support these investments, and encourage stakeholders to do the same.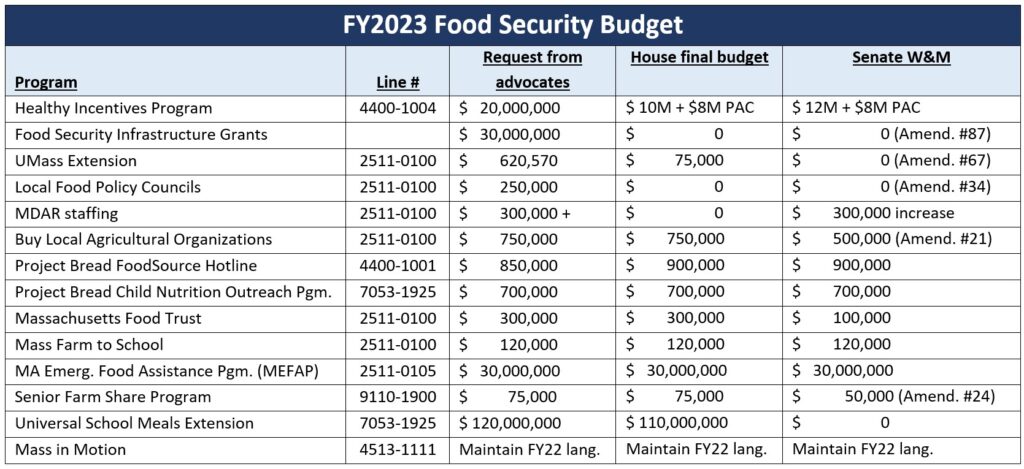 ---