The 2021 MA Food System Forum was held December 3-9. Hundreds of food system stakeholders participated in discussions focused on how the various parts of the food system intersect and support each other, how they sometimes put pressure on each other, and how stakeholder work can help the local food system be more sustainable, equitable, and resilient. These recordings capture some of the highlights of the Forum.
Keynote: Stop monocropping food system solutions: If you wouldn't grow that way, why work that way?
The power of locally controlled food supply chains
Lessons from municipal food system policy campaigns
Farming in the face of climate change
Strengthening community-led food system work
MA Food System policy advocacy: Current campaigns and advocacy skill-building
Balancing emergency response and systemic solutions to food insecurity
Being an Ally: Collaborating with and Empowering BIPOC Partners
Expanding food system education in K-12 schools
Thank you again to our sponsors!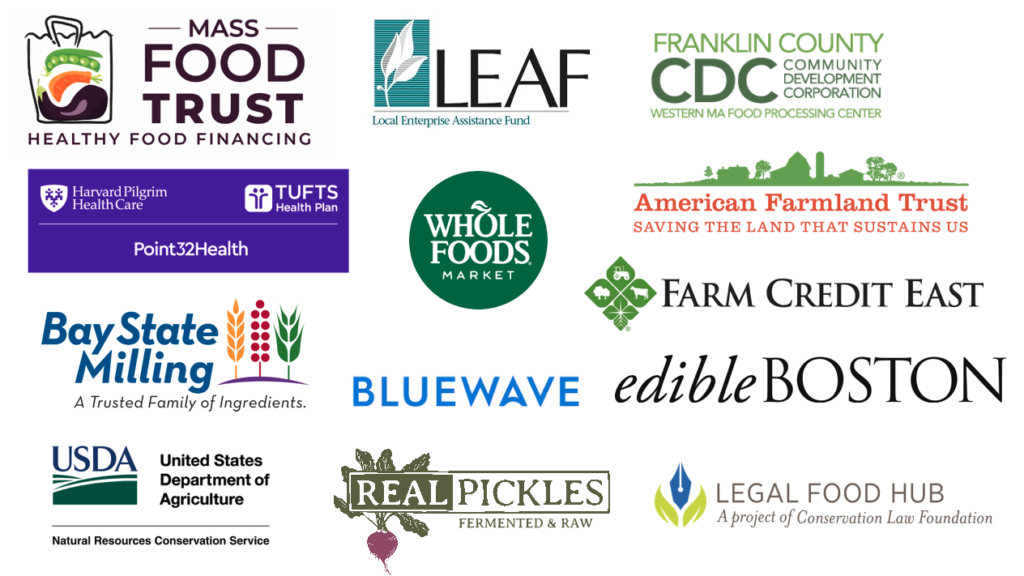 ---