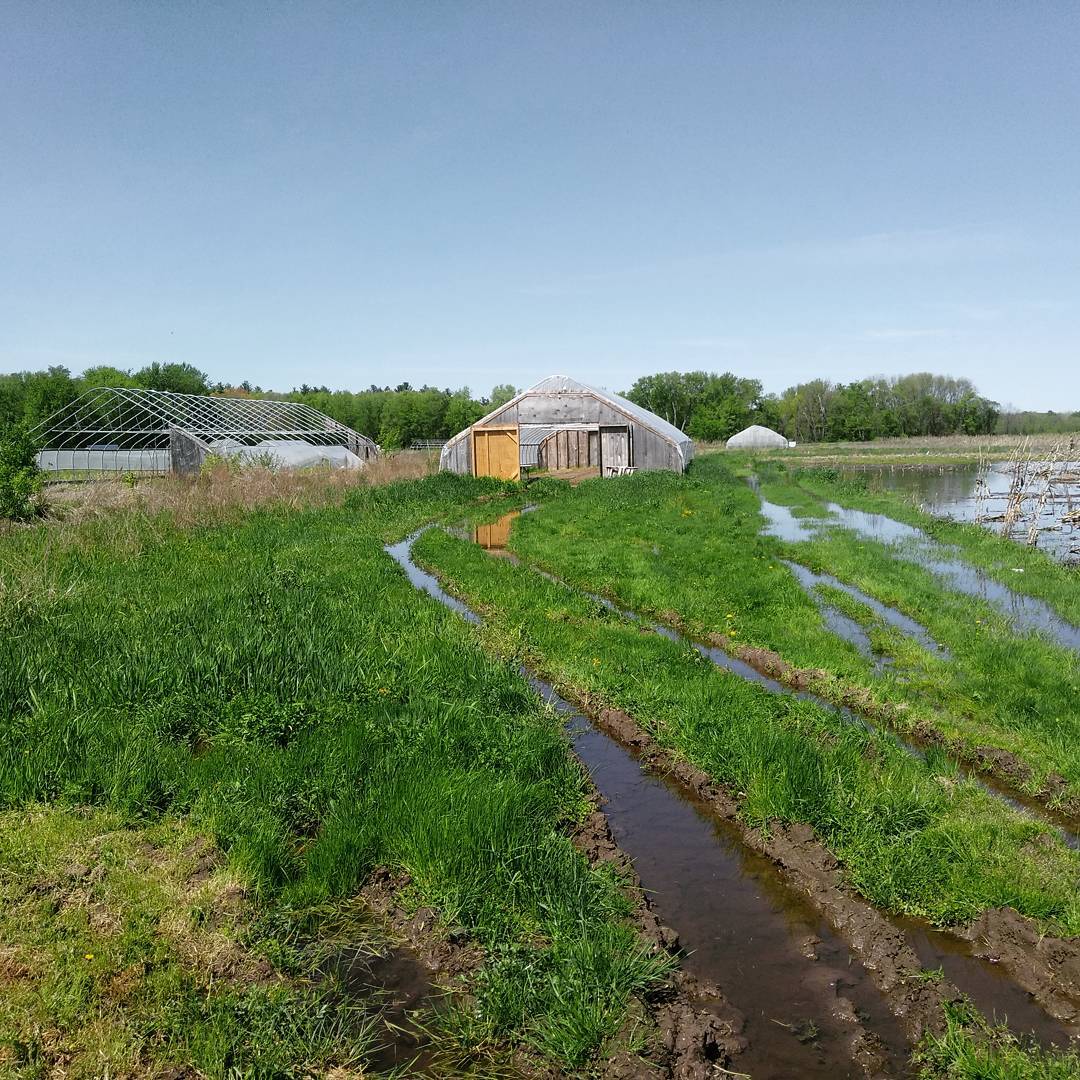 Disruption caused by the COVID pandemic, and Massachusetts' state and local responses to that disruption, highlight the impact and benefit our food system has on all of us. COVID's acute impact on our food system also exposed systemic issues that, if not addressed, will become more problematic through the unrelenting pressures caused by climate change.
During listening sessions and conversations that led to the Collaborative's recent report, Massachusetts' Local Food System: Perspectives on Resilience and Recovery, climate change was often cited as one of the core concerns to address as recovery from the COVID pandemic progresses. That perspective underscores the United Nations' Intergovernmental Panel on Climate Change's (IPCC) assessment that the food system can positively impact climate change adaptation and mitigation, as well as reduce poverty and improve public health. Our state's policies and legislation on climate change must recognize and address the needs of our local food system. Such consideration will, as the IPCC report says, generate social, ecological, economic and development benefits that contribute to eradicating poverty and which foster livelihoods that are more resilient for those who are vulnerable.
The Collaborative's report offers insight on policies that are likely to be most impactful in addressing climate change issues, including:
Farmers and fishermen should be compensated for the environmental services they provide. From carbon sequestration, to water storage and filtering, to protecting wildlife habitat, farmers and fishermen's work creates positive benefits that have real value to the Commonwealth. Creating mechanisms to compensate farmers and fishermen for these efforts helps producers remain viable and continue to provide both healthy food and these additional public benefits while competing with industrial food production that intensify climate change.
Significantly fund and rebuild our state's Agricultural Cooperative Extension System in order to provide the research, information, and tools required to successfully adapt to climate change as well as to reduce greenhouse gas emissions.
Tax policy developed for climate change programs or concerns should ensure local farmers and fishermen do not have a net increase in tax liability.
Farmers should be able to benefit from solar development on less- and non-productive farmland.
Municipal Vulnerability Preparedness projects, meant to help cities and towns build resilience in the face of climate change, should include food system projects.
The state's renewable energy goals should include increasing support for anaerobic digesters in a manner that also provides farms with less expensive and more readily available soil organic matter inputs.
Other recommendations from conversations that took place as part of developing the report include:
Legislation that affects the state building code should incorporate modern materials and construction methods into the code in a manner that supports efficient and cost effective infrastructure growth for the food system.
The state should provide tax credits for compost facilities and ensure compost goes to local agriculture at affordable rates.
The state should incentivize small farms in urban areas that foster community nutrient cycling.
As the legislature considers substantial bills related to climate change mitigation, adaptation, and preparedness – such as H3997 An Act relative to GreenWorks, S2500 An Act setting next-generation climate policy, and H4933 An Act creating a 2050 roadmap to a clean and thriving commonwealth – lawmakers should ensure that these measures address the role the local food system has, as both an asset in these efforts, as well as a constituency that will need support. The Collaborative submitted comments addressing these concerns regarding H3997, and we encourage other organizations to do the same.
At the same time, Massachusetts' Rural Policy Plan (RPP) and Resilient Land Initiative (RLI) also address issues that would benefit from increased integration of local food system issues.
As we await the release of the RLI we hope that its goal to create policies and mechanisms to ensure development does not create a net loss of farm and forest land, extends no net loss provisions to lands that are highly effective carbon sinks, such as marshlands and wetlands. In addition, the RLI should support using forest land for silviculture and other food production and supports using farmland, especially pastureland, for carbon sinks.
We support the draft RLI position of adding green infrastructure to the State Revolving Fund, which offers affordable loan options to cities and towns to improve water supply infrastructure and drinking water safety. Green infrastructure projects should be encouraged to partner with private landowners so that meeting its goals are met through fostering further efficiency in the use of public funds.
The RLI should also support urban agriculture as playing a significant role in creating more green space and cooling zones in urban settings.
The Rural Policy Plan highlights climate change and Land Use & Working Lands as two of its focus areas. Some of the recommendations offered are key to food system resilience in the face of climate change.
First, the RPP states the need for expert technical assistance for rural communities and collaboration with state academic institutions to study climate-related issues. In addition, the Plan recommends significantly expanded UMass technical assistance services for farms and forests by supporting county conservation districts or other vehicles. Both of these objectives would be efficiently accomplished by significantly expanding Cooperative Extension's work on climate change adaptation and mitigation research, education, and outreach.
The RPP further recommends the creation of a land use plan to guide future growth in a responsible and proactive manner, especially in the face of climate change. This is in line with the 2015 Food Plan's proposal for a Farmland Action Plan, which would set goals and benchmarks for how public land is acquired and made available for food production, as well as a key theme around farmland access developed in the Collaborative's more recent report.
There is much to be learned about how the local food system is tested and adapts to crises from the current response to COVID-19, and much benefit to be had from integrating those learnings into preparation for the ongoing climate change crisis. The Collaborative urges state officials to work closely with local food system stakeholders to consider the needs of the local food system in all aspects of climate change policymaking, and to bring these recommendations to fruition.
---