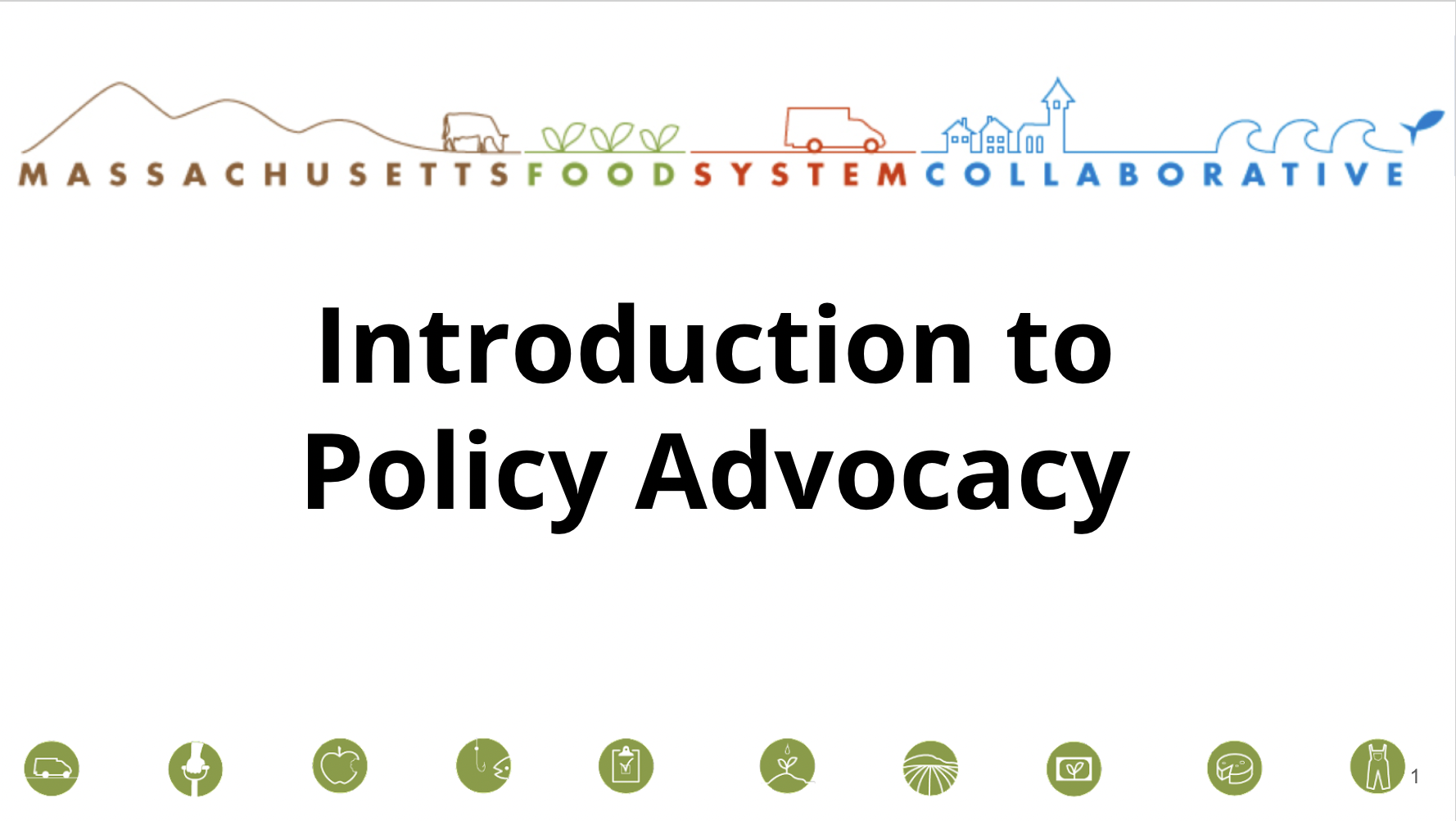 As part of the Collaborative's mission to support a sustainable, equitable, and resilient food system, we have hosted dozens of advocacy trainings since the organization was founded. Training can go over the basics of how policy is made in Massachusetts, how to build relationships with decision makers, updates on food system bills, power-mapping, and more.
Collaborative staff are happy and available to attend virtual or in-person events to speak about the importance of public policy advocacy, or work with individuals, community groups, and organizations to set up personalized training.
Please reach out to Becca Miller, Program Manager, at [email protected] to learn more. 
Helpful resources:
---