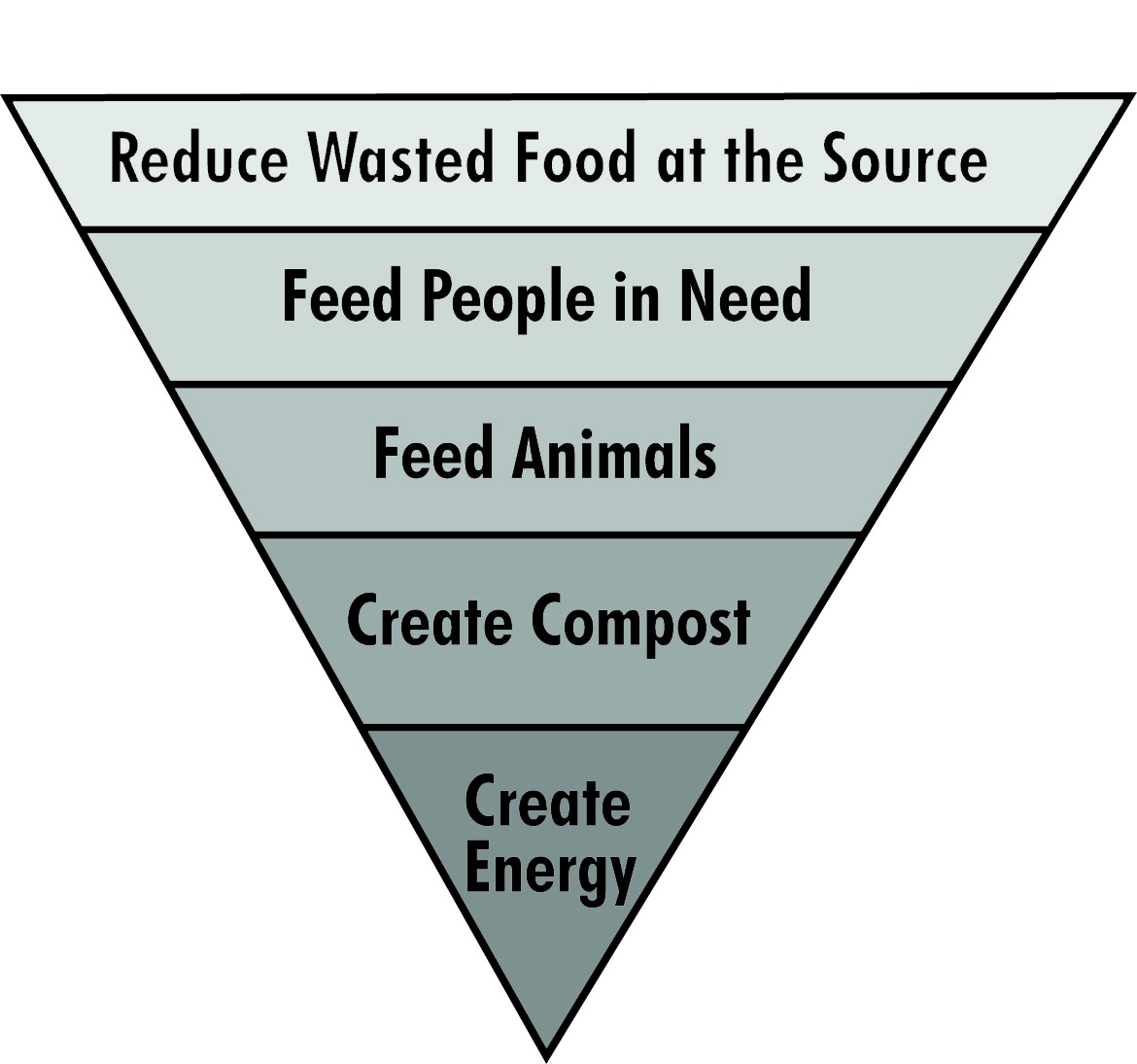 Project Overview
At least 40% of food in the US is wasted (NRDC). In Massachusetts, more than a million tons of food waste was disposed of in the trash in 2016, representing a quarter of the waste stream (MassDEP). At the same time, more than 650,000 Massachusetts residents are food insecure, making the disposal of edible food a missed opportunity to better synthesize and strengthen multiple sectors of the food system (Feeding America). Food waste poses an environmental hazard as well, as discarded organic materials in landfills create methane, a greenhouse gas which contributes to climate change. And landfilling or incinerating food waste is expensive for municipalities and has public health and environmental impacts.
The Collaborative facilitates a network of organizations that are helping to reduce wasted food in Massachusetts, including food rescue organizations, gleaning organizations, composting organizations and farms, and environmental groups. This network shares information and builds relationships across the sector. The Collaborative works to engage around proposed state legislation and regulatory changes that could impact food waste and supports organizations in advocating for changes that would positively impact their work.
Collaborative Resources
The Collaborative published a report, Reducing Food Waste in Massachusetts: Local Successes Informing Statewide Solutions. The report provides an overview of the food waste system and lifts up examples of people and organizations that are working to reduce food waste. The recommendations section provides a summary of what else is needed to continue the momentum to reduce food waste.
Municipalities have a big role to play in building off this momentum and making food waste diversion easy and appealing to all residents, schools, and businesses. The Collaborative has put together a brief overview of some approaches that municipalities can take to help reduce food waste, and has submitted testimony on pending legislation.
Advocacy
The Collaborative is tracking several bills in the 2021-22 Legislative session related to food waste. A few are listed below; the full list of bills we are following is in the White Paper on Food Waste Reduction.
An Act encouraging the donation of food to persons in need
S.954: Sen. Jo Comerford / H.1702: Rep. Hannah Kane
Thousands of tons of edible food is sent to landfills each year because of donors' concerns about liability, and because diverting it to those who need it can be costly. This bill will provide civil liability protection for persons who donate food directly to consumers, as well as for food establishments that donate food, and a tax credit to Massachusetts farmers in the amount of the fair market value of the donated food, with a $2,000 annual cap per farmer.
An Act relative to the promotion of food donation
H.2326: Rep. Bradley H. Jones, Jr.
Currently, many businesses are not aware of the opportunity to donate excess food, as well as the accompanying liability protections, financial incentives, and environmental and community benefits of donating food. This bill would analyze, clarify, and disseminate existing regulation and create an education campaign to raise awareness of the issue of food waste and provide straightforward guidance on how to reduce food waste.
An Act decreasing food waste by standardizing the date labeling of food
H.2327: Rep. Hannah Kane / S.1338: Sen. Edward Kennedy
Confusion about labels that suggest food is inedible or unsafe after a certain date, when those dates may or may not be scientifically based, results in thousands of tons of edible food being discarded each year, and resolving that confusion is an important part of a comprehensive effort to reduce food waste. This bill would reduce confusion for consumers and enable grocery stores and others to safely donate food after the 'Best if used by' date.
Regulation
The Collaborative has supported lowering the threshold of the Commercial Food Material Disposal Ban from those businesses that produce one ton of organic waste material per week to include those that produce up to half a ton per week. The threshold will drop to half a ton per week beginning on Nov 1, 2022. This will require around 2,000 additional businesses, schools and institutions to divert their food waste. 
Network Partners
Below are key food waste reduction organizations, including food rescue, gleaning, and composting organizations that partner with the Collaborative to reduce food waste around the state.
Bill Emerson Food Donation Act Awareness Campaign
Black Earth Compost
Bootstrap Compost
Boston Area Gleaners
Boston University – Student Food Rescue
CERO Cooperative
City Compost
City Soil
CommonWealth Kitchen
Community Servings
Compost Coop
Conservation Law Foundation
Daily Table
Fair Foods
Food For All
Food For Free
Food Link
Garbage to Garden
Greater Boston Food Bank
Harvard Law School Food Law and Policy Clinic
Island Grown Initiative
Lovin' Spoonfuls Food Rescue
NOFA MA
OffBeet Compost
Project Bread-Walk for Hunger
Rachel's Table
Rescuing Leftover Cuisine
The Food Bank of Western Massachusetts
Tufts Food Rescue Collaborative
Worcester County Food Bank
External Resources
More Information
Get Involved
For more information, please contact Brittany Peats at [email protected] or 617 863 6865.
---