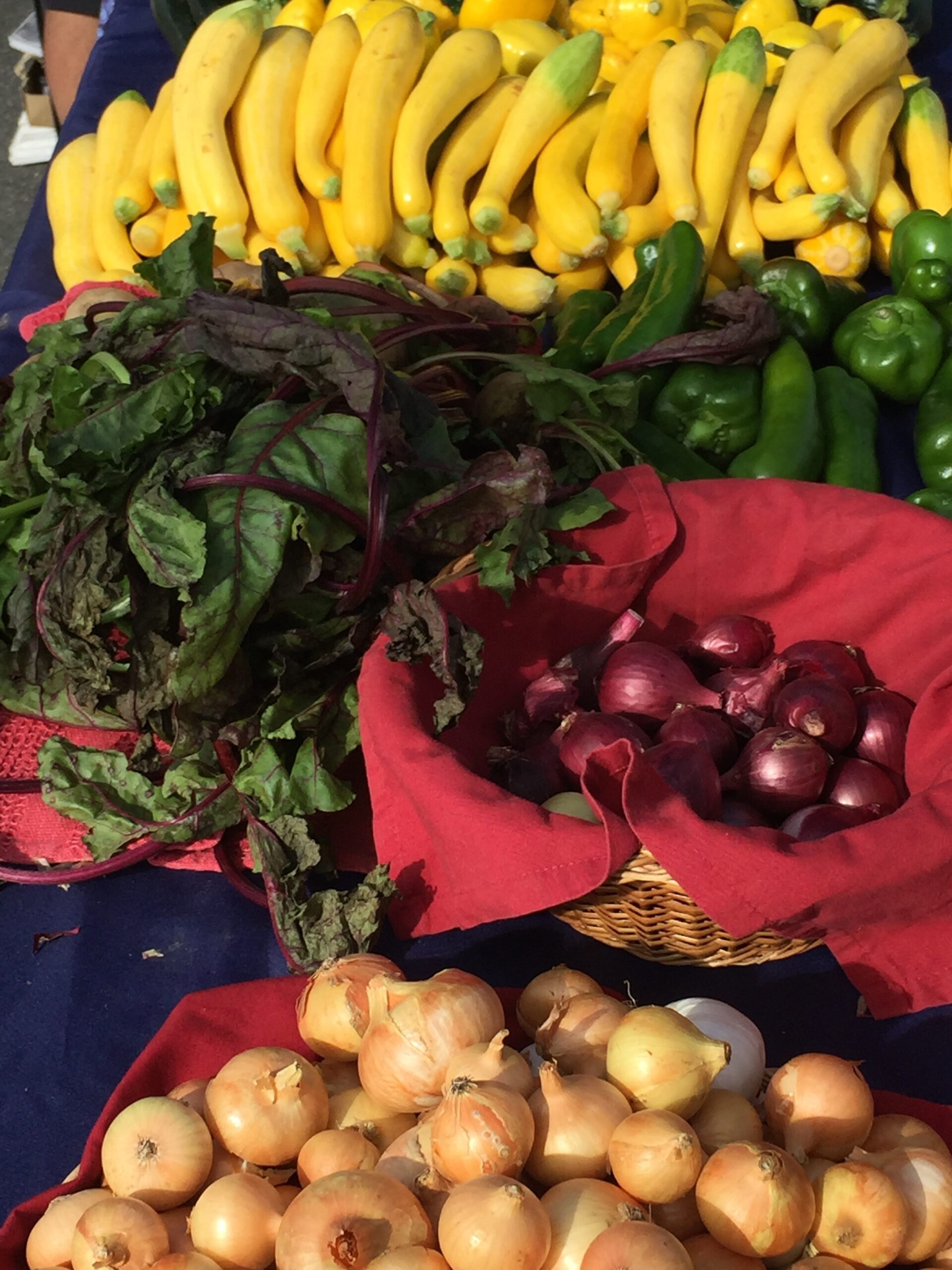 Project Overview
Food policy councils operate in many cities, towns and regions throughout Massachusetts with the goal to improve the local food system. These coalitions bring organizations and public agencies together to build relationships, share best practices, and reduce duplicative efforts. The councils also advocate for policies to improve the food system in their community. Councils operate in a variety of ways and take on many different issues, but they all share the goal of supporting a food system that best serves their communities.
The Collaborative supports their work through the Food Policy Councils Network. The Network meets quarterly and councils learn from each other and from outside speakers about topics relevant to their work. The Collaborative provides regular legislative updates and skills building workshops so councils can become effective advocates. The councils' work and input also informs the Collaborative's work and priorities. By learning what is happening at the local level, the Collaborative is able to amplify those efforts and build the case for systemic change at the state level.
Since June 2021, the Collaborative has been facilitating regular conversations among a small group of emerging food policy councils. These groups are each working to form a food policy council in their community for the first time or are transitioning their council from an existing network such as an anti-hunger network or agriculture committee, into a more formal body that focuses more on food system network building, education, and advocacy. Through these meetings, groups have identified common questions: how to structure and fund their work, how to genuinely include people with lived experience with food insecurity, how to publicly launch a new group, how to determine the goals and priorities of their council, whether to create a regional or city-wide group, and how to communicate about the importance of their network. The emerging food policy councils have been able to create relationships with other councils and learn from others' successes and challenges. Eight groups currently participate and the group grows with every meeting as more regions start food policy councils. There are currently emerging food policy councils in: Hampshire County, Lowell, Malden, Medford, Metrowest, Plymouth, Revere, and the Southcoast.
According to a recent survey of food policy councils in the state, these groups are organized by non profits, municipalities, hospitals, and grassroots organizers. All of the councils that responded report that they work to build relationships, share information, and advocate at the municipal level and a majority work on issues including coordination and outreach about anti-hunger programs, closing the SNAP gap, advocating for healthy school meals, increasing farm to institution, and addressing race and equity in the food system. However, many councils are challenged by a lack of funds; over half report that they don't have consistent funding for staff time or projects.
Food Policy Councils in Massachusetts
Resources for establishing a food policy council
Food policy councils can be structured in various ways and led by various entities including a non profit organization, a department of a municipal government, a university or extension office, or a grassroots group. It is important to consider which models may work best for your community.
Resources for advancing a food policy council
In addition to relationship building and information sharing amongst their members, food policy councils advocate for municipal policies to make the local food system more equitable and sustainable. These resources may help councils identify appropriate policies and methods for moving them forward.
Many cities, towns, and regions in Massachusetts have completed Community Food Assessments as a tool to help improve the food system in their area. Food Policy Councils often lead or contribute to these reports, or emerge as one of the primary recommendations from the assessments. An assessment includes gathering information on what food resources are available and their location relative to public transportation, their price point, and the existence of healthy food. Assessments also gather feedback from residents about what food they eat and where they shop as well as improvements they would like to see in their food environment. Findings from these reports can identify needs in the community, and create goals and policy recommendations to improve access to healthy, affordable foods for residents.
Food Hubs
Many food policy councils are considering starting a food hub. These spaces can strengthen the local food system in various ways: they can be a place to aggregate and store locally grown and produced food, a commercial kitchen for farmers and small businesses to create value-added food products, and a space to provide food-related education and support to the community. The organization spearheading the food hub must consider the needs and gaps in the community as well as the infrastructure and staffing that would be required. We have collected some resources and networks that may be useful for those learning more about food hubs.
Get Involved
For more information, please contact Becca Miller at [email protected] 
---