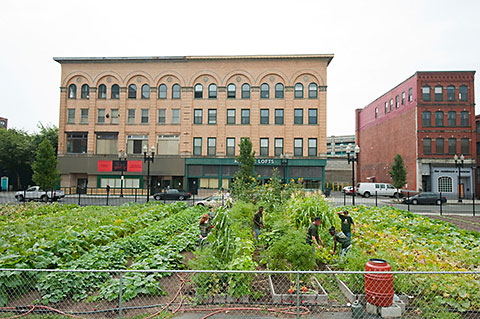 Ten years ago The Food Project, a non-profit organization that engages youth in positive change, started growing food in Lynn with young people from the city and surrounding communities. At the time, there was little to no gardening space or local food available to low-income residents in this Gateway city.
With teens leading the way, the city is now a hotspot for local, culturally appropriate foods grown in and around the city. The weekly farmers market attracts new immigrants and long-standing residents who are able to use SNAP benefits to purchase foods from their heritage. Local farmers have responded to local needs by offering specialty responded to local needs by offering specialty crops including corn fronds that had not previously been brought to market.
The Youth leaders are working with other teen groups to bring more fresh and healthy food into the city and coordinating closely with the Lynn Board of Health, community groups, and public agencies.
---