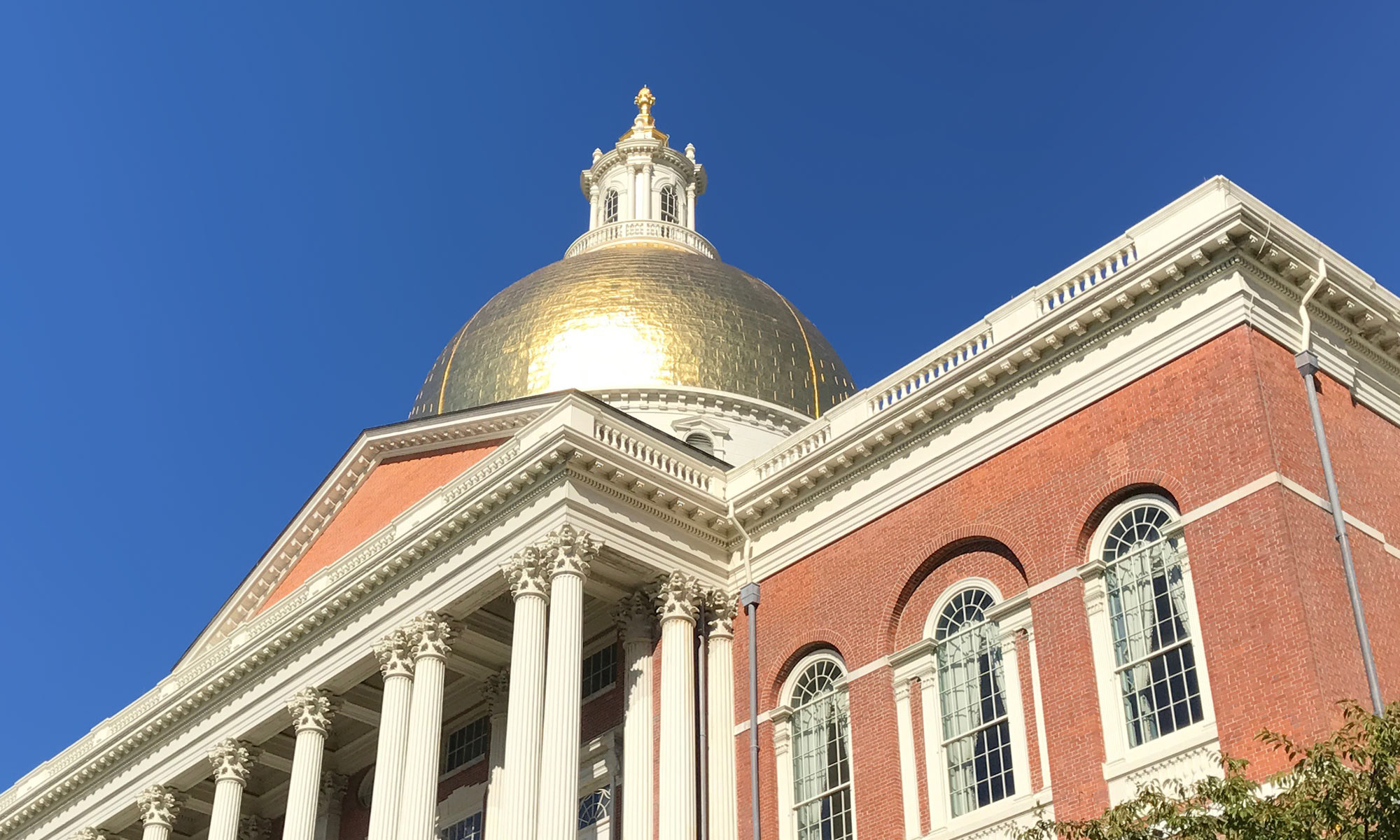 The House Committee on Ways and Means introduced its budget proposal on April 13. There were many proposed investments that reflect advocacy on the part of food system stakeholders, including funding for a full year of universal school meals, support for Buy Local organizations and MEFAP, and a commitment to continue funding HIP program growth. The chart below reflects these proposals and others, and stakeholders and advocates should let legislators know that we appreciate their support for these items.
More than 1500 amendments have been proposed for consideration this week, and the Collaborative urges stakeholders to contact their local representatives by Friday, April 22 to ask them to cosponsor and support four of them that are priorities for the local food system, amendments #124, 242, 478, and 994: 
Amendment #124: UMass Extension. UMass Extension has provided essential educational and technical assistance to farmers and other natural resource professionals since 1911. Their funding and staff levels have dropped by nearly 2/3 in recent years, despite the growing number of farms and the urgent need for their services to help meet the state's food security and climate change resilience goals. This $620,570 request from Representatives Schmid and Domb would provide resources for four new staff positions, focused on issues such as soil health, urban agriculture, pollinators, and addressing invasive pests while reducing the use of pesticides.
Amendment #242: Food Policy Councils. Massachusetts is home to more than 20 local food policy councils. These networks of community-based stakeholders and businesses were critical in ensuring that their communities had access to food during the pandemic, and were successful in doing so thanks to years of collaboration, resource and information sharing, and building local commitment to sustainable and equitable food systems. These councils are largely volunteer-led and have very small budgets, if any at all. This $250,000 request from Representative Sabadosa would establish a grant program to support these organizations.
Amendment #478: Food Systems Coordinator. The establishment of the Massachusetts Food Policy Council more than 10 years ago, and the forming of the Food Security Task Force in 2020, represent recognition on the part of policymakers of the value of collaboration in developing and implementing food system policy and programs. Those bodies have resulted in and supported significant successes, such as the Food Security Infrastructure Grant Program, the Healthy Incentives Program, and others, demonstrating that cross-sectoral consideration leads to innovative and sustainable efforts. This amendment for $200,000, sponsored by Representative Donahue, would create a new staff position in the administration to facilitate further collaboration and coordination among agencies that support the food system.
Amendment #994: MDAR Staffing Increase. The Department of Agricultural Resources plays an essential role in ensuring that our food supply is safe and consistent, our local food economy is resilient and competitive, and our agricultural resources are stewarded in ways that enhance our environment and build sustainability for our food system. Due to rapidly changing agricultural markets and technologies, food supply chain disruptions brought on by the COVID pandemic, and significant state and federal funding allotments to manage, demand on the agency has grown substantially in recent years. This $300,000 request from Representative Schmid would provide resources to allow the Department to increase staff capacity to help meet the heightened demand.
Totaling less than $1.5 million combined, or just .003% of the total proposed budget, these four amendments would represent a tremendous boost to our food security, our local economy, our climate resilience, and the growth of a sustainable, equitable food system. We urge representatives to cosponsor and support these investments, and encourage stakeholders to do the same.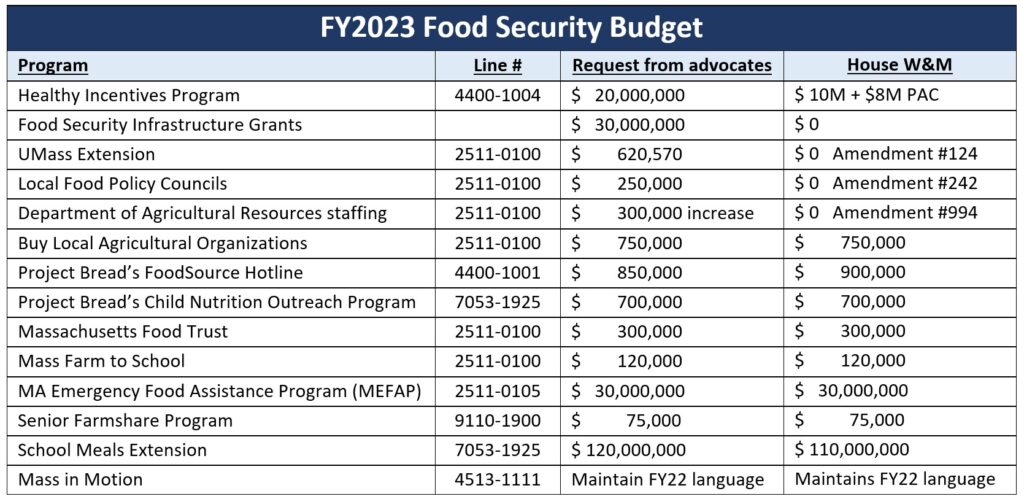 ---